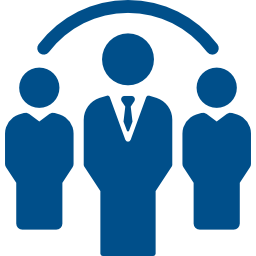 Job Title: Junior Angular Developer
Job Description:
We are seeking a talented and motivated Junior Angular Developer to join our dynamic team. As a Junior Angular Developer, you will play a key role in designing, developing, and maintaining web applications using Angular framework. This is an excellent opportunity for a recent graduate or fresher to kickstart their career in web development and gain hands-on experience with cutting-edge technologies.
Responsibilities
Collaborate with the development team to understand project requirements and objectives.
Performing market analysis and competitive researchDesign and implement responsive web applications using Angular framework and related technologies.
Write clean, efficient, and maintainable code following best practices and coding standards.
Perform unit testing and debugging to ensure software quality and reliability.
Work closely with UI/UX designers to implement intuitive and visually appealing user interfaces.
Participate in code reviews and provide constructive feedback to team members.
Stay up-to-date with the latest web development trends, tools, and technologies.
Support the deployment and maintenance of applications in production environments.
Continuously improve development processes and workflows to enhance team productivity.
Requirements
Bachelor's degree in Computer Science, Software Engineering, or a related field.
Solid understanding of web development fundamentals including HTML, CSS, and JavaScript.
Knowledge of TypeScript and Angular framework is a plus, but not mandatory. Training will be provided for candidates who show potential and willingness to learn.
Basic understanding of RESTful APIs and asynchronous programming concepts.
Familiarity with version control systems (e.g., Git) and collaborative development workflows.
Strong problem-solving skills and attention to detail.
Ability to work both independently and collaboratively within a team.
Eagerness to learn new technologies and take on challenging projects.
Excellent communication and interpersonal skills.
Perks and Benefits:
Mentoring and guidance from experienced developers.
Opportunity to work on real-world projects and contribute to meaningful applications.
Career growth prospects within the organization.
Friendly and inclusive work environment.
How to Apply:
Interested candidates are encouraged to submit their updated resume and a brief cover letter explaining their interest in web development and Angular. Please include any relevant projects, coursework, or personal coding experiences.
Submit your Resume to career@supremetechnologies.in